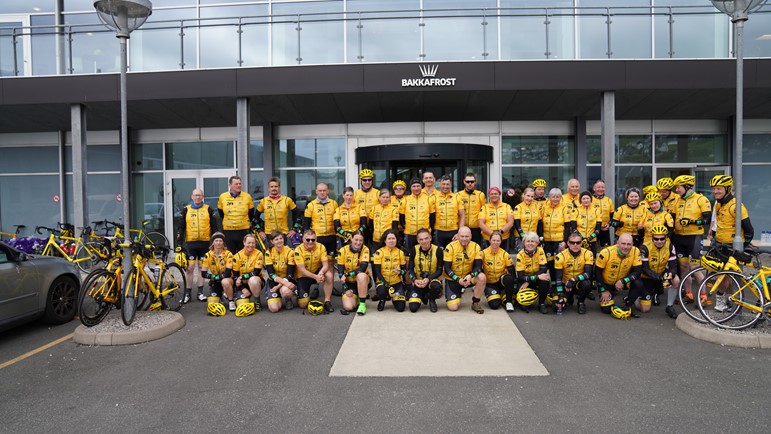 Team Rynkeby visited Bakkafrost headquarters
09.07.2021
Thursday 8th July, the cyclists from Team Rynkeby Faroe Islands began their annual tour. Once again, due to the pandemic, the team had to cancel their trip to Paris, which used to be the final destination of the tour. The team will be touring Denmark instead.
This year's tour began in Klaksvík. Then the team visited at Toftir, and in the afternoon the cyclists in the characteristic yellow jerseys visited the Bakkafrost headquarters at Glyvrar.
Team Rynkeby is a Nordic charity cycling team which raises money for children with serious health conditions and their families. Bakkafrost has been a supporter of the team for several years, and every year, employees from Bakkafrost have been part of the team, and this was also the case this year.
In 2018, Bakkafrost launched a new Healthy Living Fund to increase support for causes which are of greatest importance to us and our key stakeholders, particularly in areas where we have an impact, or are impacted.
You can apply for funding here.
Applications for funding are reviewed according to our policy on Funding is granted to projects that support the goals as described in our Healthy Living Sustainability Strategy and meet the general requirements for funding.
We want to than Team Rynkeby Faroe Islands for visiting us, and we wish them a safe journey.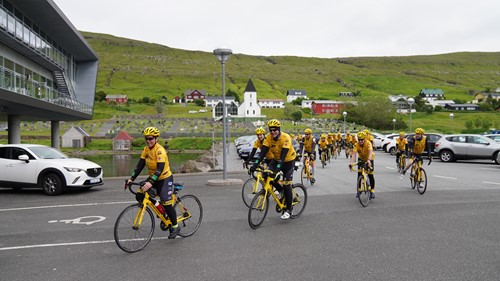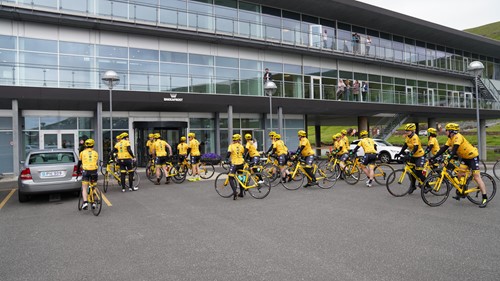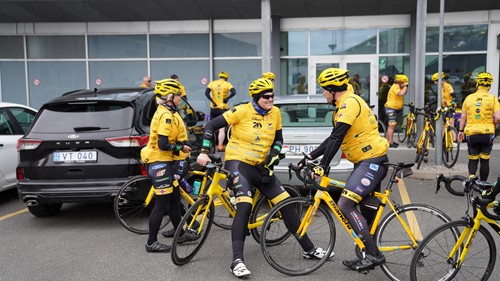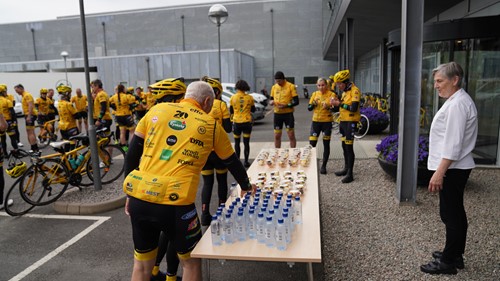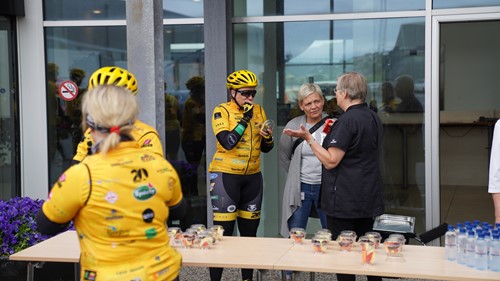 Press Contacts:
+298 23 50 01