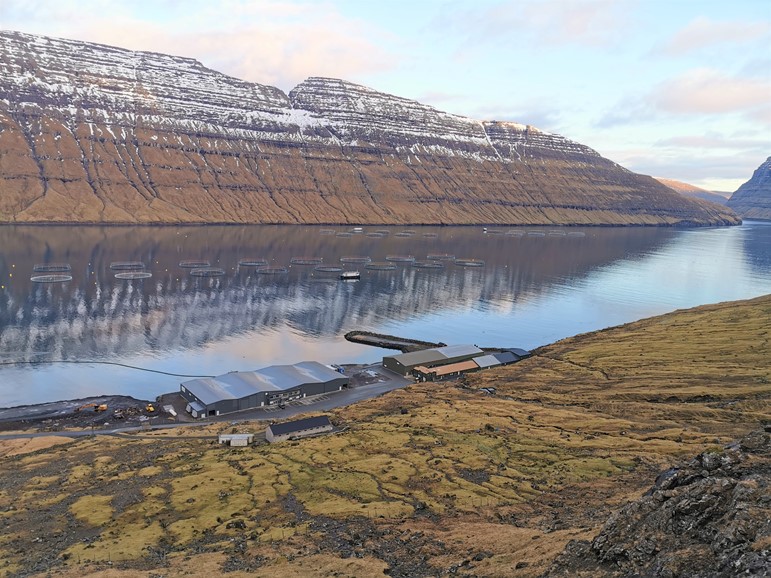 Bakkafrost expands Norðtoftir hatchery
07.05.2020
Bakkafrost will begin the planned expansion of the Norðtoftir hatchery in the upcoming months. The contract has been signed, and the construction work will commence this summer. When the expansion is complete, the hatchery will have a total capacity of 18.000 m3 compared to the current size at 5.200 m3 
Bakkafrost is making big investments in the expansion of hatchery capacity. This is a part of the company strategy. 
- This is another step in our strategy to farm the fish for a longer period on land. In the last two years, we have doubled our hatchery production. We continue to make investments in this area to achieve our goal of an average 500 gram smolt size, says Regin Jacobsen, CEO. 
Norðtoftir hatchery has a capacity of 5.200 m3 at the moment. The work to prepare the terrain has started and is expected to be completed in 3 weeks time. 
Bakkafrost has 12 employees working at the Norðtoftir hatchery station. 
Press Contacts:
+298 23 50 01