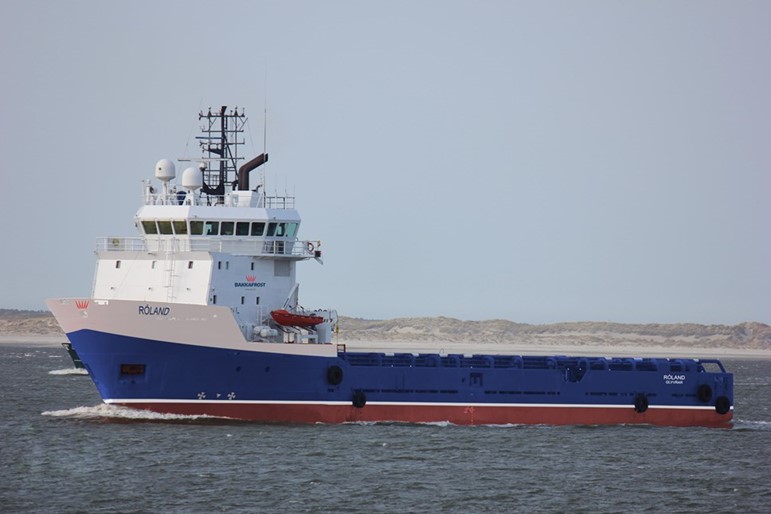 New Service Vessel
27.02.2017
On the 24th of February, Bakkafrost bought a new service vessel, which will be named "Róland" after one of the brothers that founded Bakkafrost in 1968. The service vessel will be equipped to undertake different kinds of service operations in our salmon farms among others delousing using lukewarm seawater for treatment against sea lice – identical to Bakkafrost's latest service vessel "Martin". The investment is yet another initiative in Bakkafrost's sustainable delousing strategy without the use of chemicals.
The vessel will be delivered in June 2017.
Facts about "Róland":
Vessel built: 2001
Deadweight: 3246 t
Max speed: 14.3 knots
Economical speed: 11 knots
BHP: 4072 (KW)
Deck space: 686 m
Deck length: 51 m
Deck width: 13.5 m
About Bakkafrost:
Bakkafrost is the largest salmon farmer in the Faroe Islands. The Group is fully integrated from feed production to smolt, farming, VAP and sales. The Group has production of fishmeal, fish oil and salmon feed in Fuglafjørður. The Group has primary processing in Glyvrar, Kollafjørður and Vágur, and second­ary pro­cessing (VAP) in Glyvrar. The Group operates sea farming in Norðoyggjar, Eysturoy, Streymoy and Suðuroy. The headquarter is located in Glyvrar, and the company has 960 fulltime employees.
Press Contacts:
+298 23 50 01