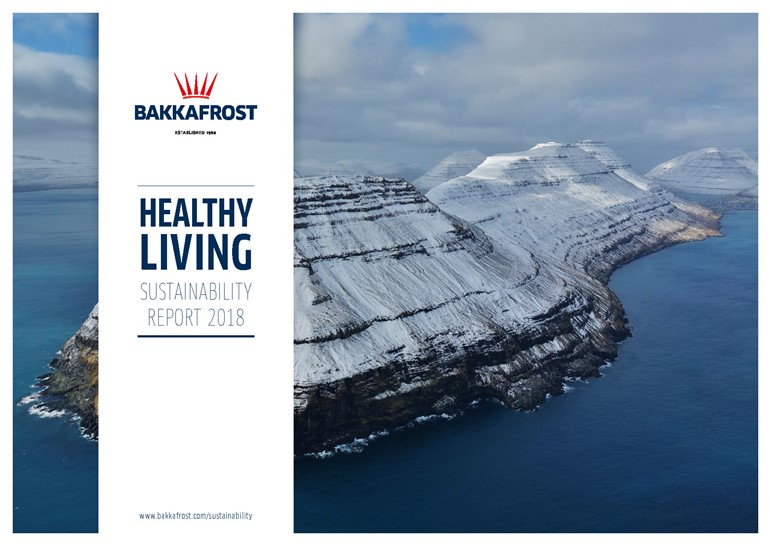 Bakkafrost Launches 2018 Healthy Living Sustainability Report
12.03.2019
On 12 March we launched our second Healthy Living Sustainability Report for 2018.
In our report, prepared for the first time in accordance with the best-practice international Global Reporting Initiative Standards, readers will find an update on year one of our Healthy Living Sustainability Plan, including:
Accelerated certification of our farming sites to the international ASC responsible aquaculture standard;
Measures taken to minimise our environmental impacts on the fjords, such as the continued roll-out of cameras to optimise feed distribution, the phase out of all copper-treated nets, and the discontinued use of chemical bath treatments for sea lice; and
Steps taken to embed sustainability across our value chain, such as signing up to the ten principles of the UN Global Compact.
Alongside our first update on our plan, today we are also pleased to announce we are joining the Ocean Disclosure Project, global platform for voluntary disclosure of seafood sourcing, which aims to increase transparency in seafood supply chains
The report will be published in Faroese to coincide with the Annual General Meeting on 5 April 2019.
Bakkafrost 2018 Healthy Living Sustainability Report
Press Contacts:
+298 23 50 01