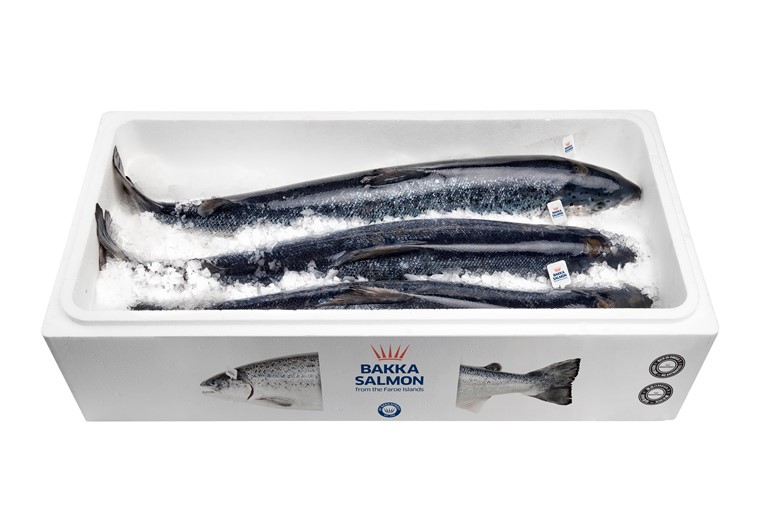 From "Bakkafrost" to "Bakka Salmon"
13.06.2022
As part of Bakkafrost's overall strategy, we now initiate "Bakka Salmon". The affected products are "whole fresh salmon" from the Faroe Islands.
Even though we introduce a new name and logo the changes are subtly making the well-known characteristics of Bakkafrost still acknowledgeable to your customers.
Changes: The design on the boxes and the gill tags will change slightly and "Bakkafrost" will change to "Bakka Salmon" now accompanied by the stamp "by Bakkafrost".
Apart from the modifications, you will still receive the same superior quality salmon in the same strong boxes, just as you are used to.
Press Contacts:
+298 23 50 01