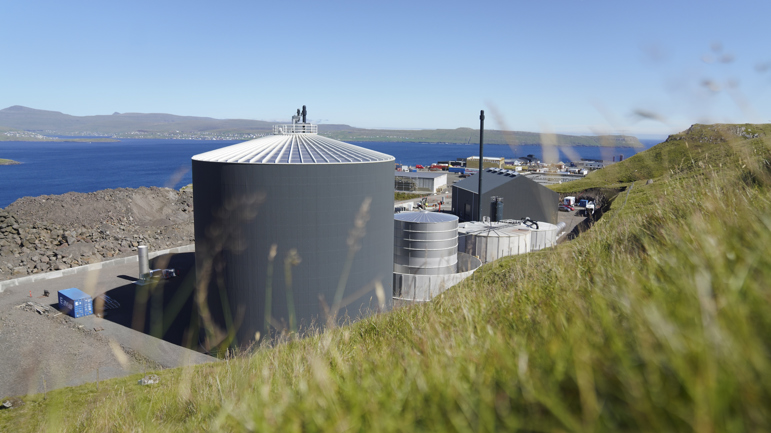 Exciting results: Førka produces energy out of food waste
02.06.2023
Bakkafrost's biogas plant, Førka, has the capability to produce energy out of food waste. This is the result of a pilot project in the Faroe Islands with local authorities, hotels and wholesale companies cooperating.


The procedure is quite simple. They deliver food waste and Førka produces energy out of it.

In the Faroe Islands food waste has not been used for circular solutions and therefore the

 

project marks a milestone in achieving sustainable benefits out of this type of biodegradable waste.

- This partnership shows that we have all the necessary equipment to receive food waste in larger quantities and create energy out of it. It's very exciting and paves the way for a more recyclable future. Our wish is to get more companies and institutions onboard this project and help create a more sustainable and greener Faroe Islands, says Fróði Mortensen, operations manager at Førka.

Bakkafrost has committed to utilizing all waste from salmon farming. Førka is an important part of combining circular solutions with investments and growth plans.
Press Contacts:
+298 23 50 01