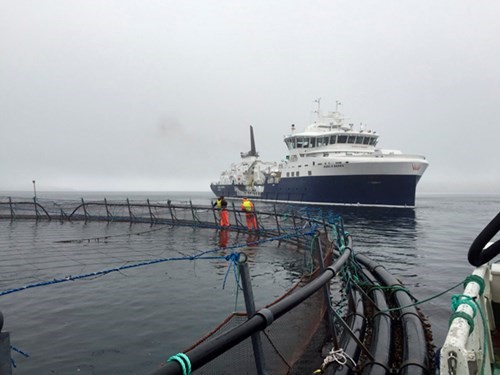 Bakkafrost's farming site Gulin (A-06) ASC certified
24.08.2016

 Gulin A-06.pdf
As Bakkafrost aims to be a market leader in salmon aquaculture farming, the company wants to be certified according to the highest market standards possible. Thus in 2014, Bakkafrost announced that the first farming site would be approved by 2015, and all sites should be certified by 2020 according to the demanding ASC-standard. In March 2015, the first farming site at Gøtuvík (A-25) was certified according to plan, and  getting all farming sites approved continues as planned.
On 3 August 2016, Bakkafrost got the farming site Gulin (A-06) approved.
About the ASC standard
The standard is considered as the most stringent in the aquaculture industry and outlines 7 main requirements regarding animal health, responsible use of feed, preservation of water resources, the natural environment and biodiversity. The standard also relates to social responsibility and legal compliance. See more on http://www.asc-aqua.org.
Press Contacts:
+298 23 50 01