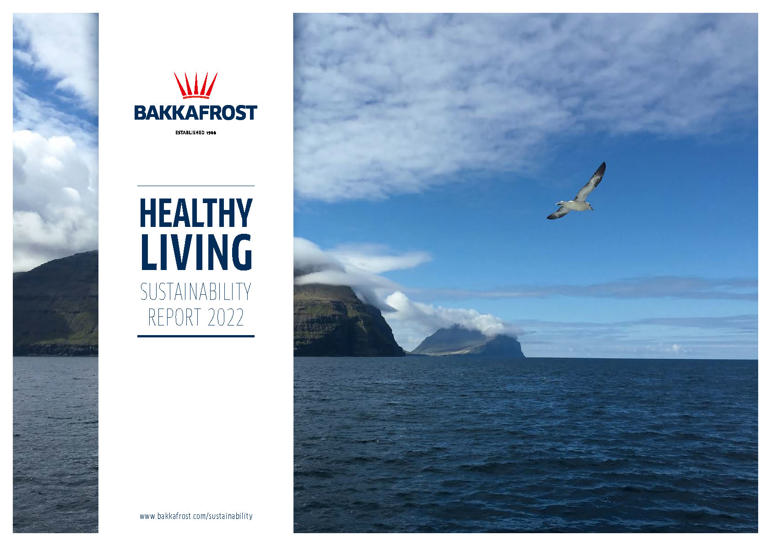 Bakkafrost presents 2022 annual and sustainability report
03.04.2023
Bakkafrost managed to navigate well through 2022 which was a year with great turbulence and uncertainties in the global economy. Overall we are satisfied with the results – especially in the operation in the Faroe Islands, which delivered unprecedented strong biological performance.
Our mission is to provide healthy and sustainable protein to the growing world population. To meet the growing demand we plan to increase the output of our premium salmon significantly over the next years. Sustainable growth of the business is a priority, and we have set ambitious sustainability goals, including significant 2030 climate commitments.
"We have made substantial progress over recent years, but to meet the fast-approaching 2030 deadline, we need to investigate transformative solutions for the benefit of both us and generations to come", Regin Jacobsen, CEO, writes in his 2022 review.
Learn more about our performance in 2022 and our future plans in our annual and sustainability report.
We have also launched a sustainability summary report, which provides a quick overview of the 2022 sustainability highlights.
Bakkafrost Healthy Living Sustainability Report 2022
Bakkafrost Healthy Living Summary Report 2022
Press Contacts:
+298 23 50 01